Tech Tip Tuesday : Top 6 Online Resources for Educators
Teachers spend so many hours planning the perfect lesson - ensuring lessons are engaging, practical, multi-sensory, and individualized to all learners. This process can be easier said than done for many teachers!
There are so many online resources, but sometimes, a quick google search of your next unit topic leads down a rabbit hole of wasted time and added frustration or confusion about how to plan the most effective lessons for all kids.
In today's Tech Tip Tuesday, we're sharing our TOP 6 online resources for teachers. Many of our favorites have specific resources for kids who learn differently, which is why we list them among our favorites!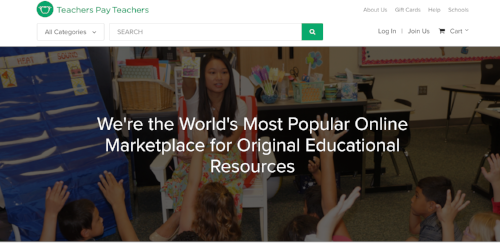 This is a great site for resources, lessons and unit plans. Check out the resources for IB programming needs too!
Lots of great resources and printables - the Special Educational Needs section is full of fantastic free finds for your classroom!
A wealth of information and lessons for teachers of all grades and ages. We especially love the MAP-specific "missions" you can create for individualized learning programs - this is so helpful for learners with specific learning needs!
Great site for making your own puzzles, mazes, crosswords, and tests. Lots of already-made resources, too!
Topic- and Grade-specific resources for all learners. Fabulous lesson ideas and resources at your fingertips!
Happy Planning from the IDS team!